The Appetizer:
The weekend of April 22, 2023 was pretty busy for Northeast Florida caving. The centerpiece was a River City Grotto trip to Briar Cave on Saturday, but there was a good bit of other activity going on around that. Phil had a Boy Scout trip to lead on Saturday morning into Whitecliff, and he felt the only thing the trip might lack was a large lunking dude with a penchant for dumb jokes, so I ended up joining him. It was a good group, everyone seemed to have a good time and no one got lodged in a side passage (not even me!), so it was a fun caving appetizer for the main course later that day.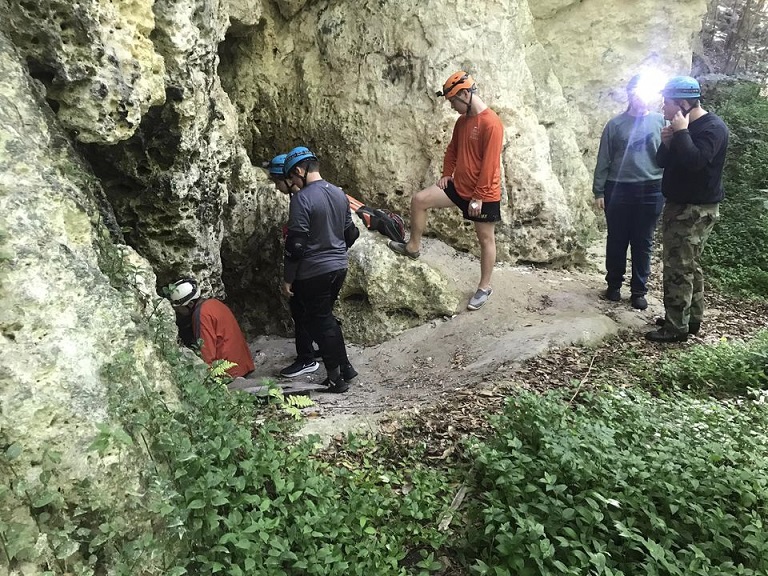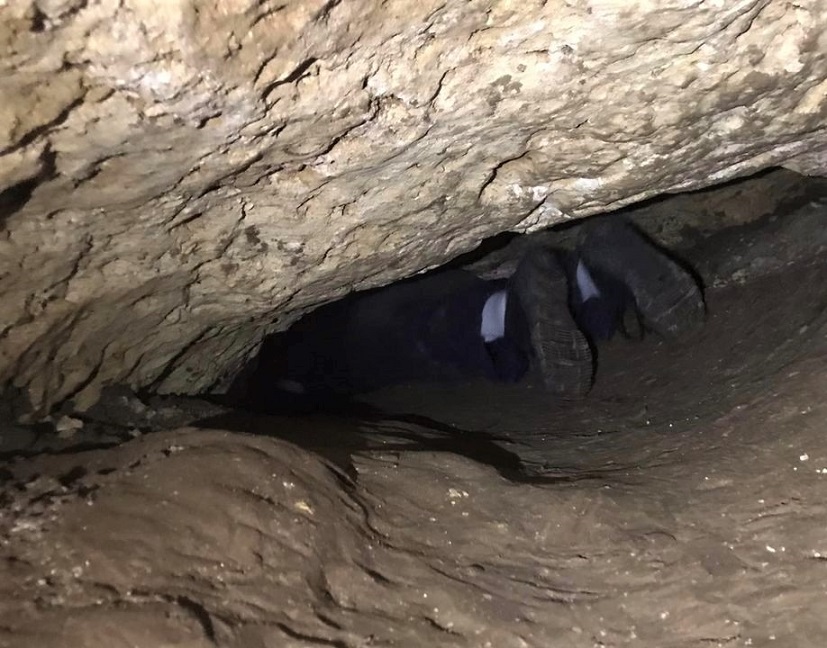 Whitecliff was a former quarry and garbage pit. It is now a sporty cave owned by Marion County.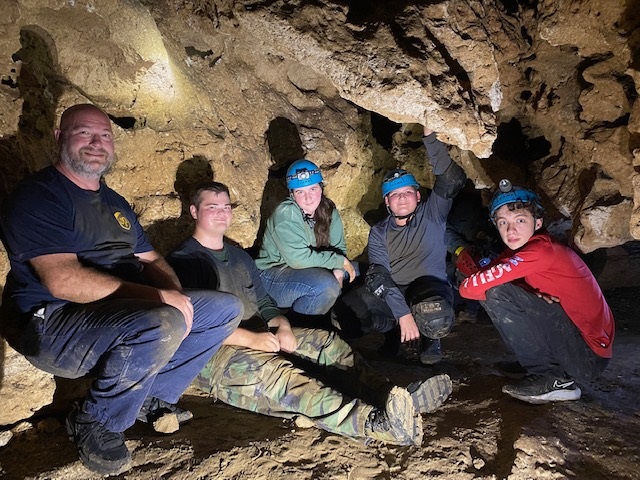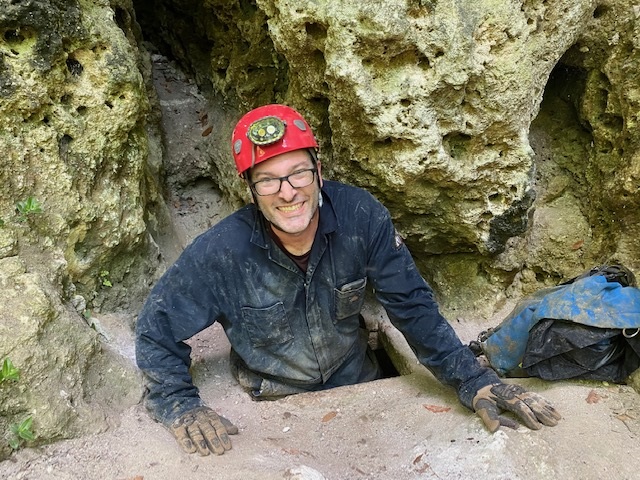 The Main Course:
Holly and my kid met up with us as we were getting out of Whitecliff. It was then a slightly mad scramble to get some quick food and head over to the meetup at Briar. We joined Carrie Brown, Nicole Marti and Neil Greishaw. After a fine walk to the cave, the next challenge was to wrestle with the gate lock. Carrie's nimble safecracker hands did the job, and we were in.
I had never been in Briar, and really thought it was a great cave. Aside from being well decorated, it has enough physicality, that you really felt like you were interacting with the cave rather than just going through it. There were a few spots that require you to really have your mind on what you're doing. I found you needed practice in moving in an underground environment particularly for Holly, who is still a bit green, and my kid who seems happy to enjoy a challenge almost as much as being an easily excite-able chatterbox. The real excitement, however, was getting to visit the parts of the cave that are often inaccessible when water levels are higher. This area felt as if someone had pulled the drain plug on one of our springs and left us wading through clean washed passage that would normally only be visible with the aid of a glass bottomed boat. It was clear that this section experiences a fraction of the visitation of the average cave and it felt very special to be able to see it. With a bit of rolling and canyoneering we were eventually back out in a glorious sunny afternoon.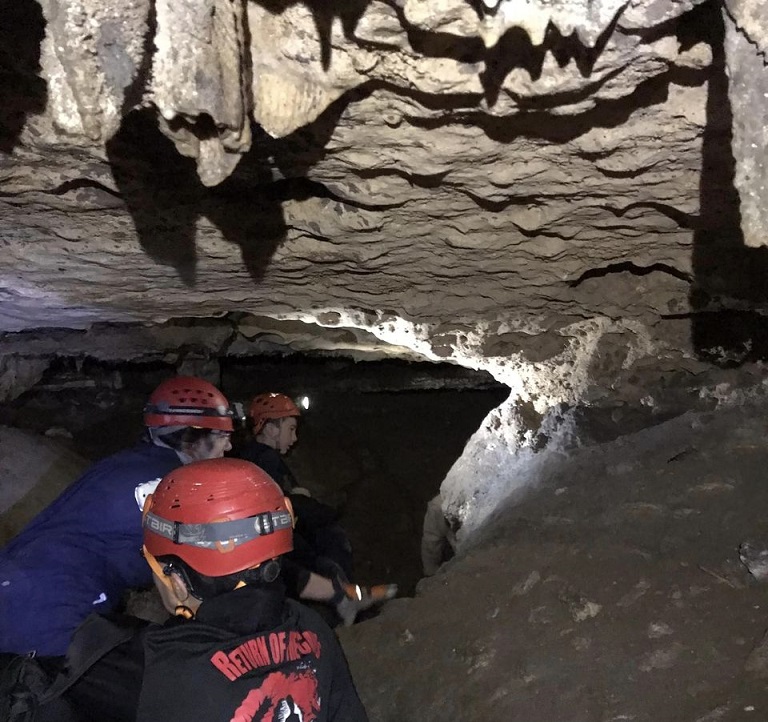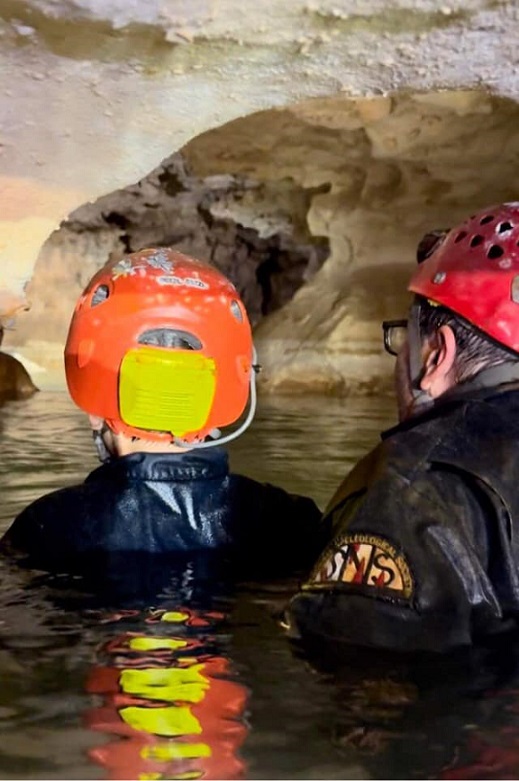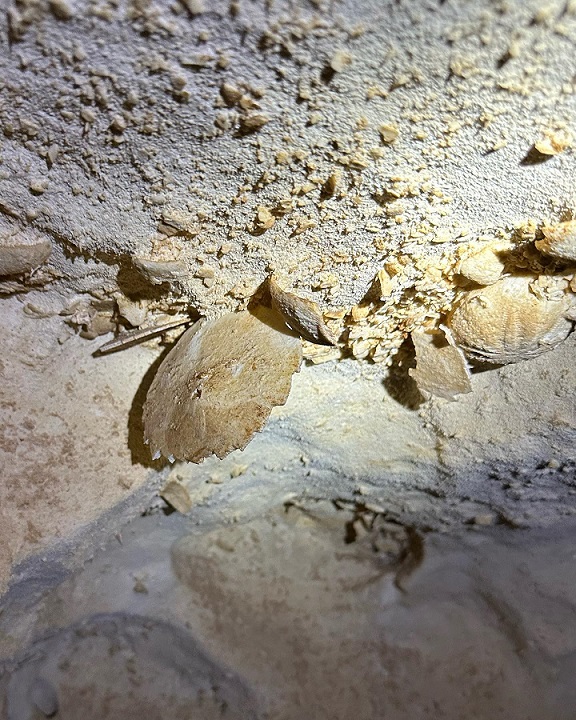 Fossil Gallery photography by Nicole Marti.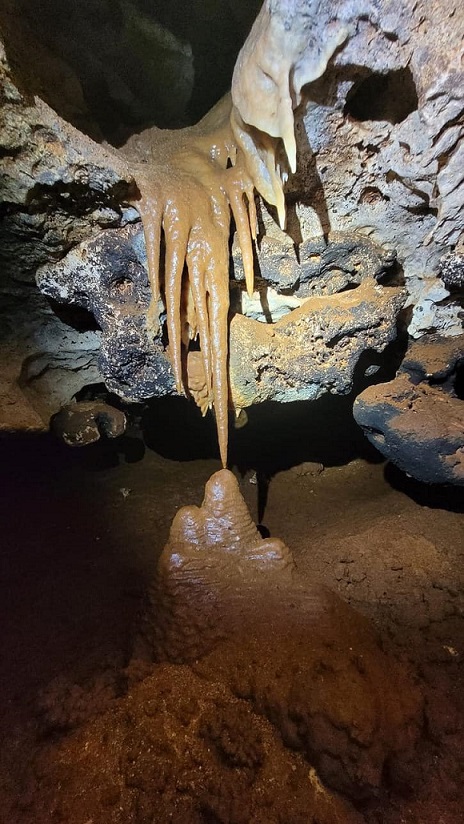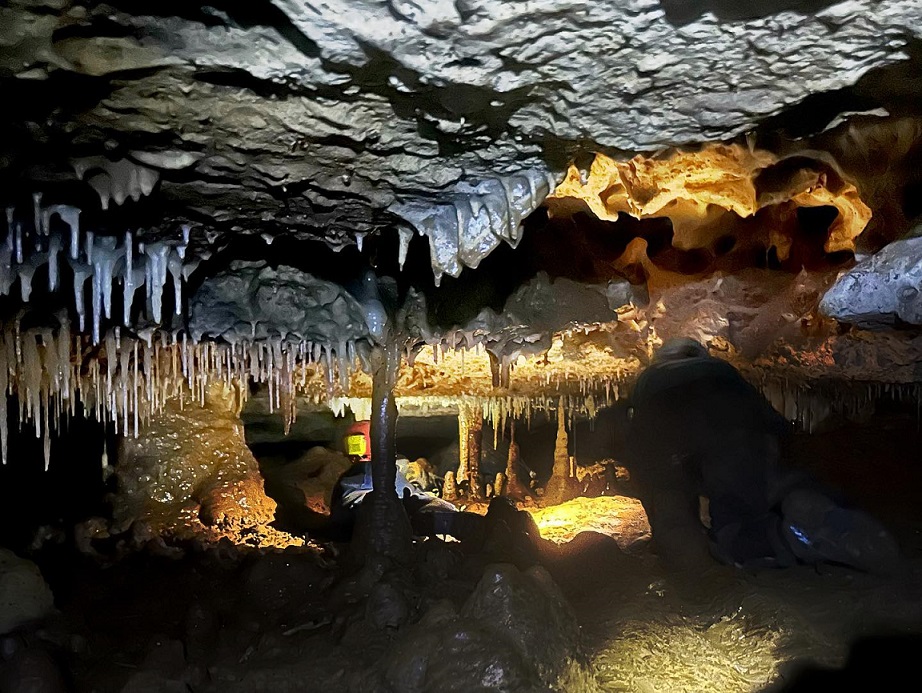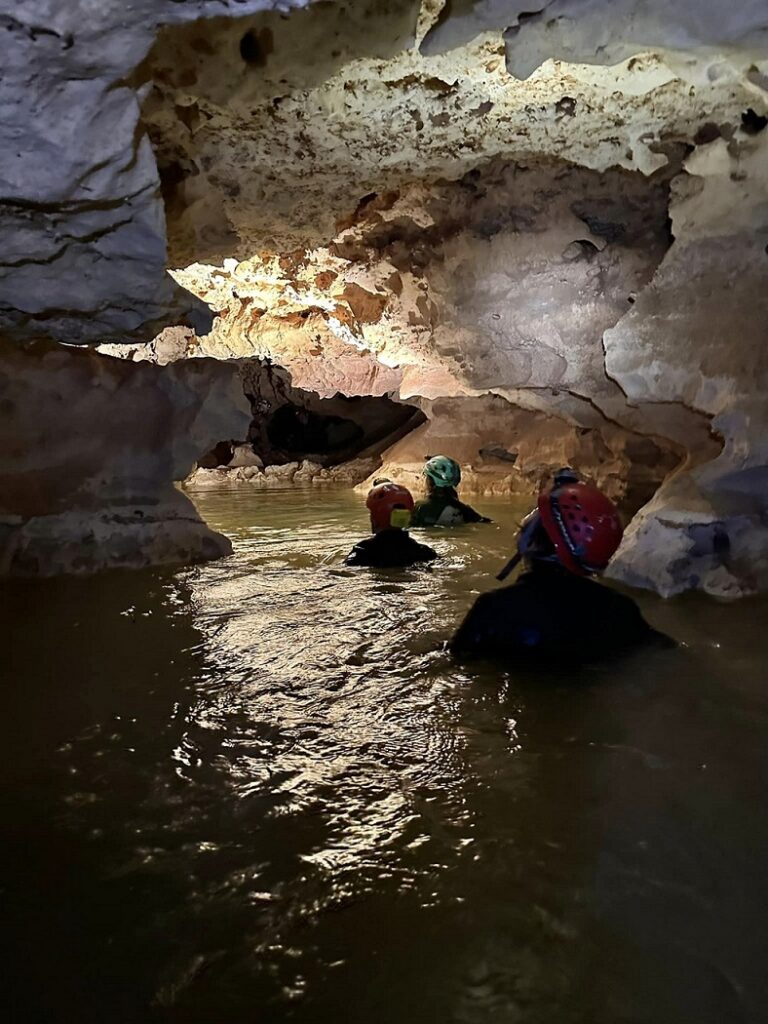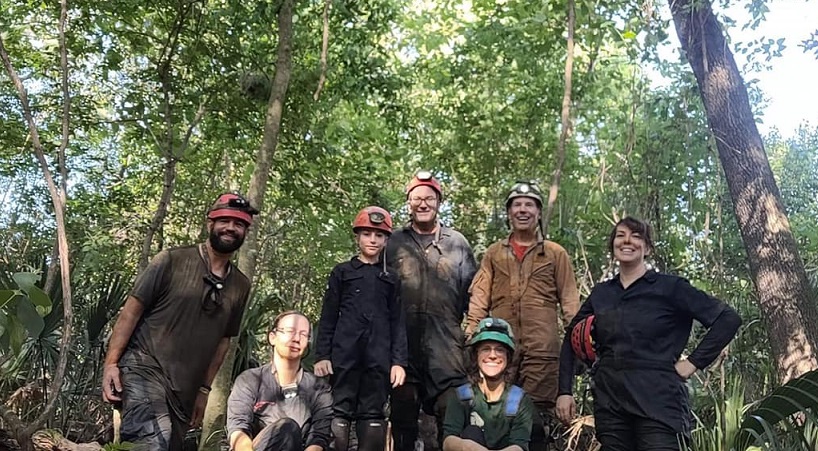 Desert:
Phil and I stayed the night with gracious host Bill Birdsall, so we could meet a another group, for another trip to Briar on Sunday. We were joined by fellow guide Dave Studard and a small mixed group of cavers from Florida, Georgia, and North Carolina. I was very glad to have been in Briar the previous day, which really allowed me to take in a bit more of the sights. As usual, I can't thank those enough that made the trip possible. Not only am I grateful for being allowed into such a wonderful cave, but also to those that have worked tirelessly to protect such a wonderful place. Special thanks to Bill Birdsall for letting two filthy cavers within a mile of his house, and for letting us drink most of his beer and coffee.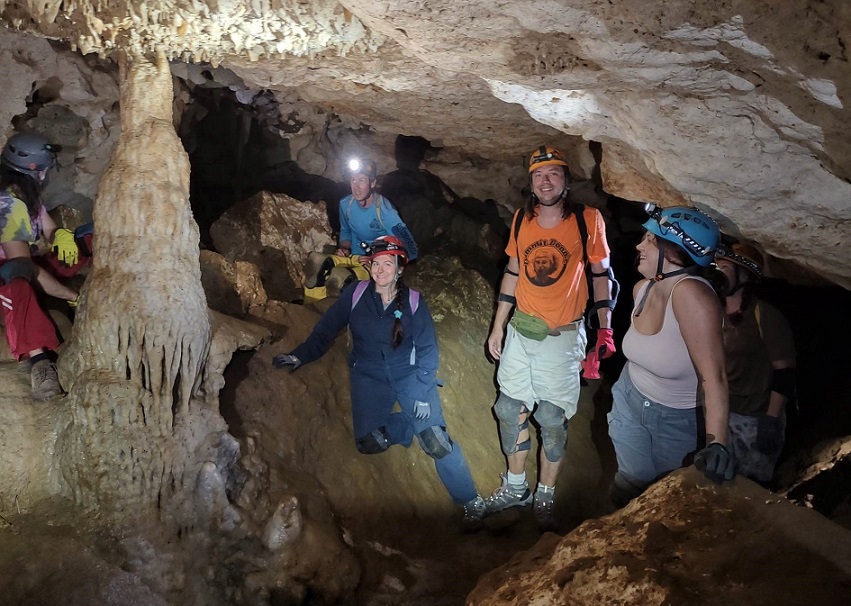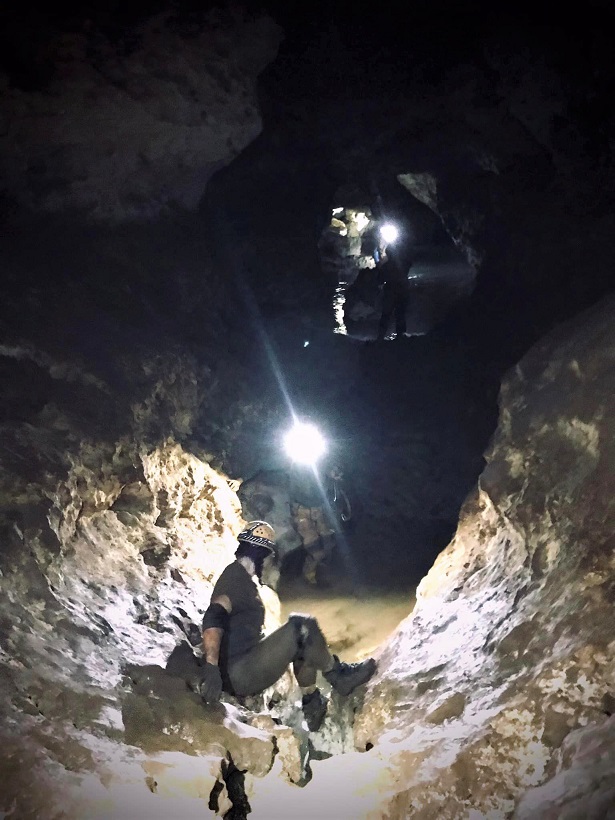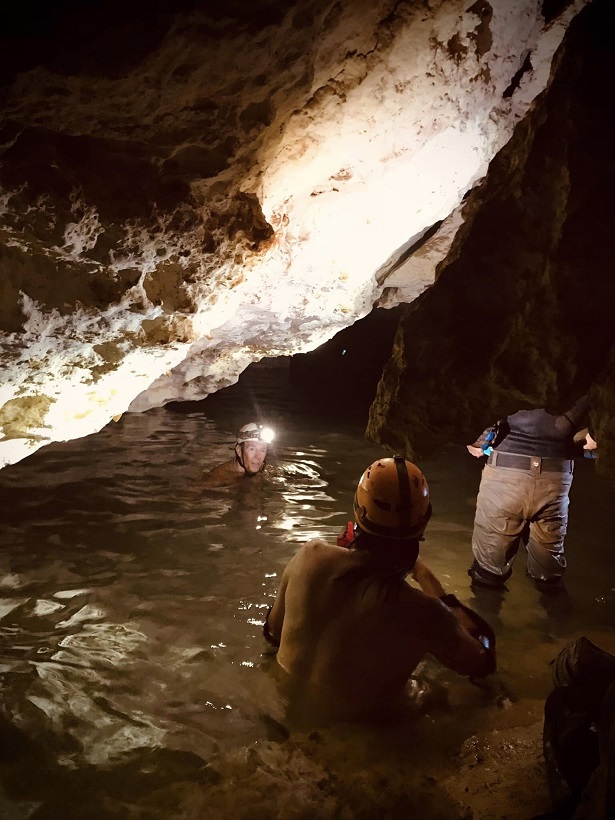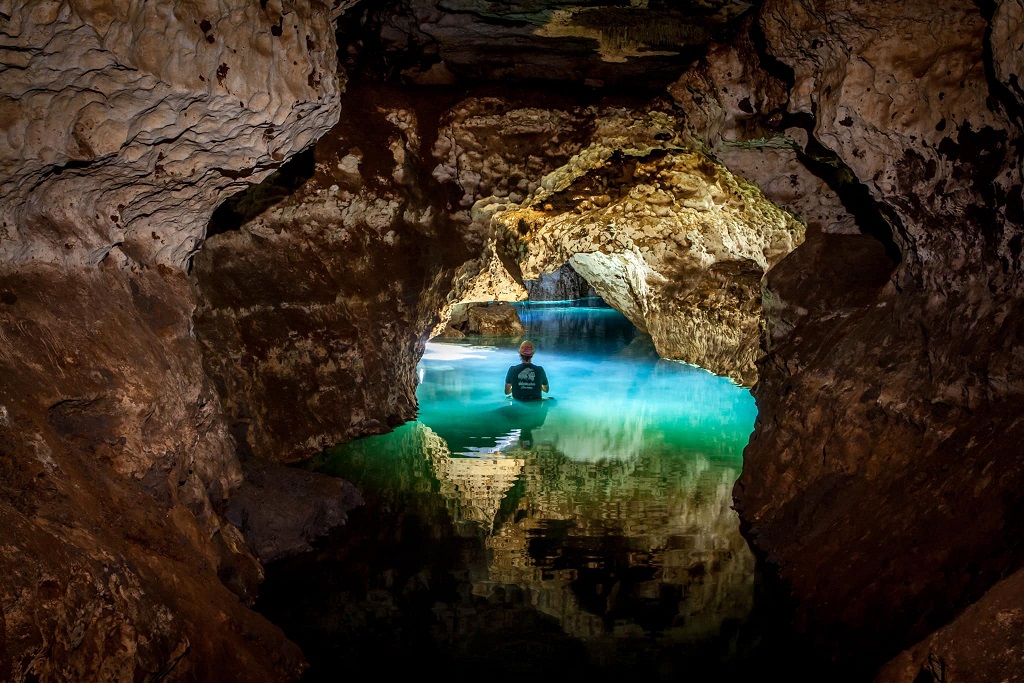 In wrapping up, please note that this cave requires experience. It also has very limited access. If you are interested in this cave or any others–please join a grotto. Learn to cave safely, with the least amount of damage to the underground natural environment. Thank you to everyone that made these trips happen and thank you to members that have worked to preserve these underground wonders.
Story by Scott Thomson