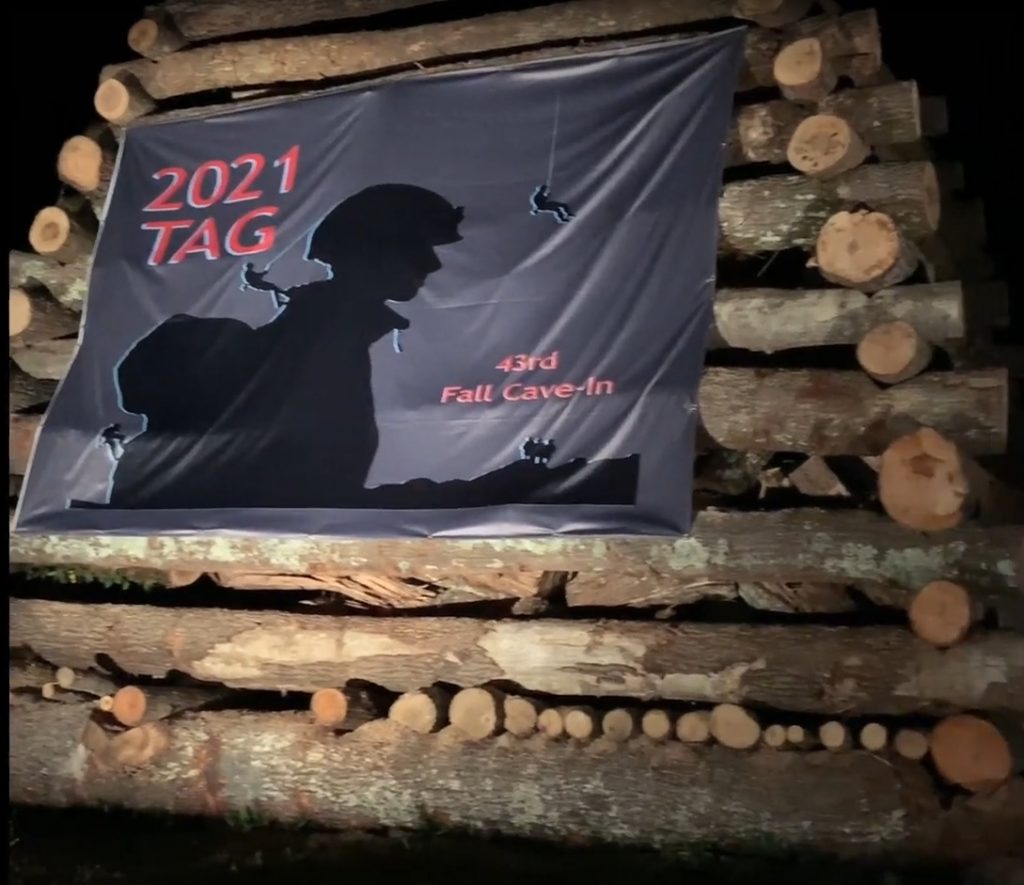 Cavers always look forward to the annual pilgrimage to the Fall TAG Cave-in. This event is held on the second weekend in October at Lookout Mountain GA, which lies on the edge of the Cumberland Plateau. The Cumberland Plateau has the highest concentration of caves in the continental United States–mailnly in the Tennessee, Alabama, and Georgia (TAG) region.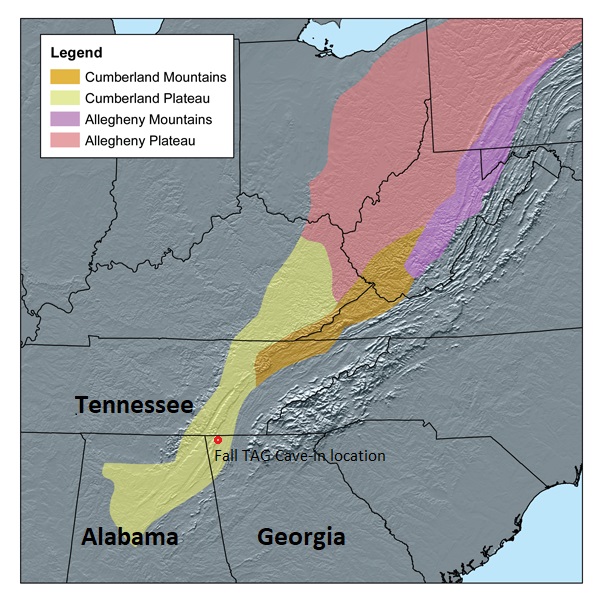 River City Grotto had a good turnout of folks to enjoy TAG during the weekend of Oct 7-10, 2021.
Thursday:
The early crew (Bill, Phil, Andrew, and Dmitri) arrived Thursday and set up camp. Glen Fell had already done all the work preparing the campsite, so we pitched our tents and went caving. We climbed Fox mountain and rigged Rusty's Cave. After rigging the pit a surprise rainstorm hit us. Rusty's does not normally flood, so we pressed on.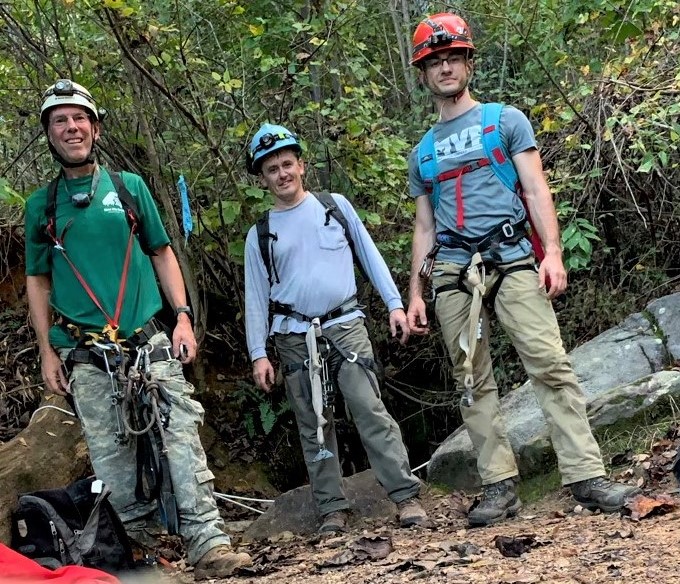 Note: One of the caver rules is to bring a spare change of clothes (for the ride home). This is important for keeping the vehicle clean. Phil always brings a bin for spare gear, and in this case, clean clothes. However, Phil did not put the lid on the bin which was in the back of a pickup truck. Upon return to the vehicle-the clean clothes were floating in a bin of water. It was a cold, wet ride back to camp for Phil.
FRIDAY:
There were new faces Friday morning. Several cavers left after work (Thursday) and drove the 8 hours to TAG. Many arriving late at night, some arriving early in the morning.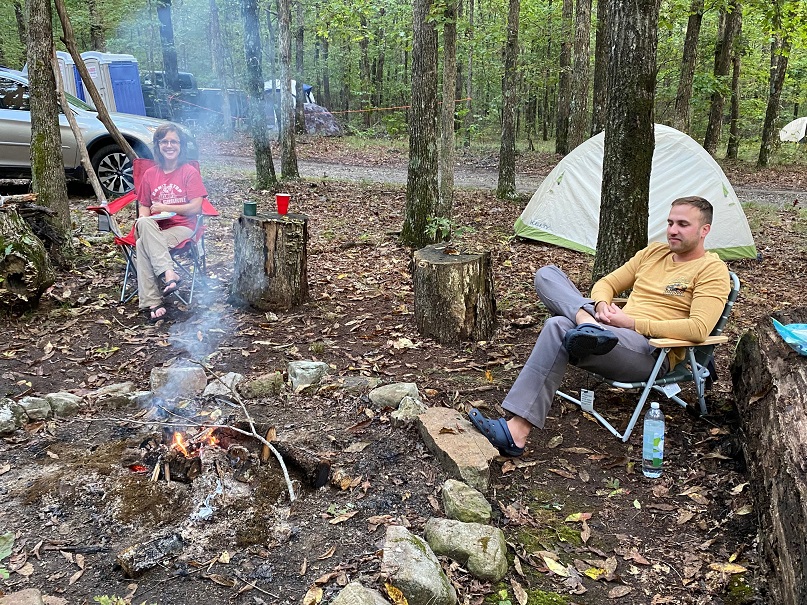 After Brunch the group rallied for exploration of Gordneck Cave. This cave, like Rusy's, is phreatic (built by a stream passage) and beautiful. We discovered there was a LOT of water in this Gordneck.
Bill Chesley missed caving to work in registration for the day. Bill then cooked a wonderful meal for us upon our return. It is so nice to sit around the campfire after caving all day sharing a hot meal–thanks to Bill.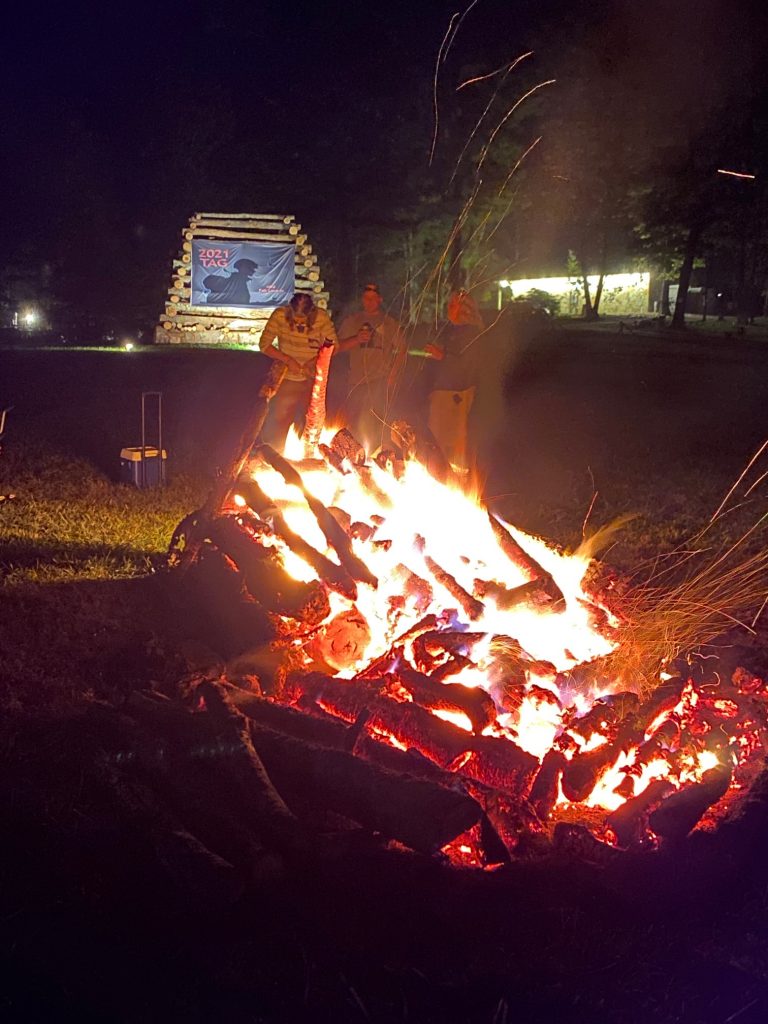 Saturday:
Bill got up early to cook an awesome breakfast for everyone. We all split up to do our own thing with a plan to return early and get ready for the party, which basically means we wanted hot water for a shower. Carrie and Phil took the three Amego's (Cliff, Mike, and Chelsea) to Howard's Waterfall. Glen and Bill took Glen's son to to Jess Elliot Cave. And, the father and son team of Andrew and Dmitri Matievski went with friends to Signal Light Pit.
Howard's Waterfall: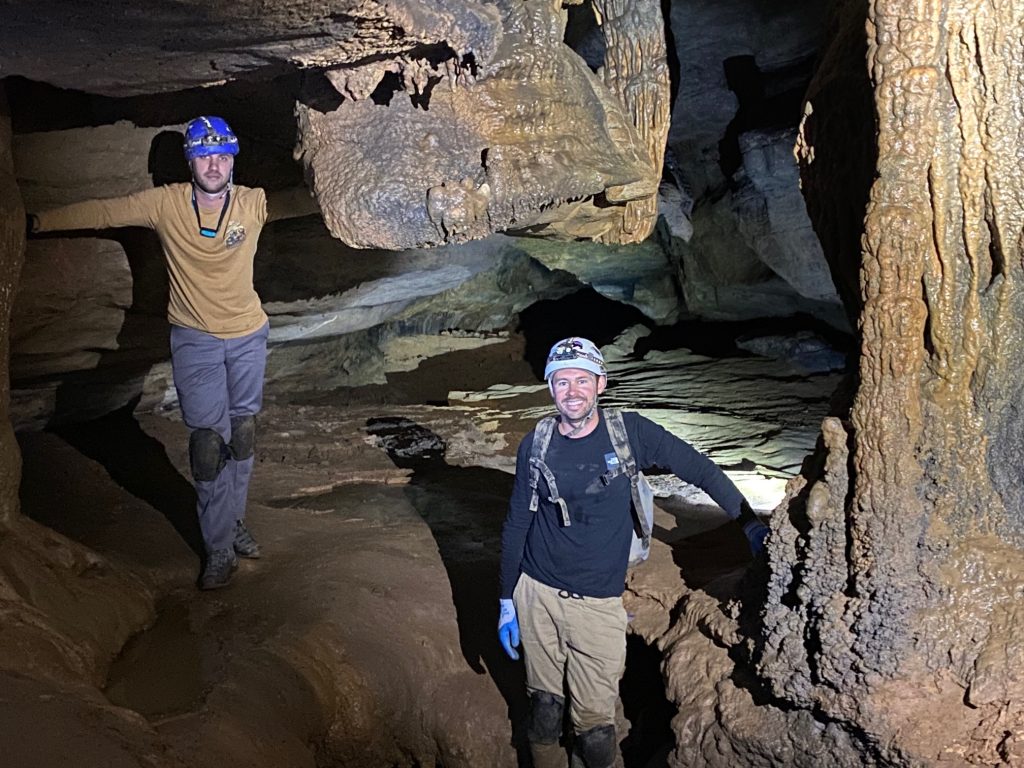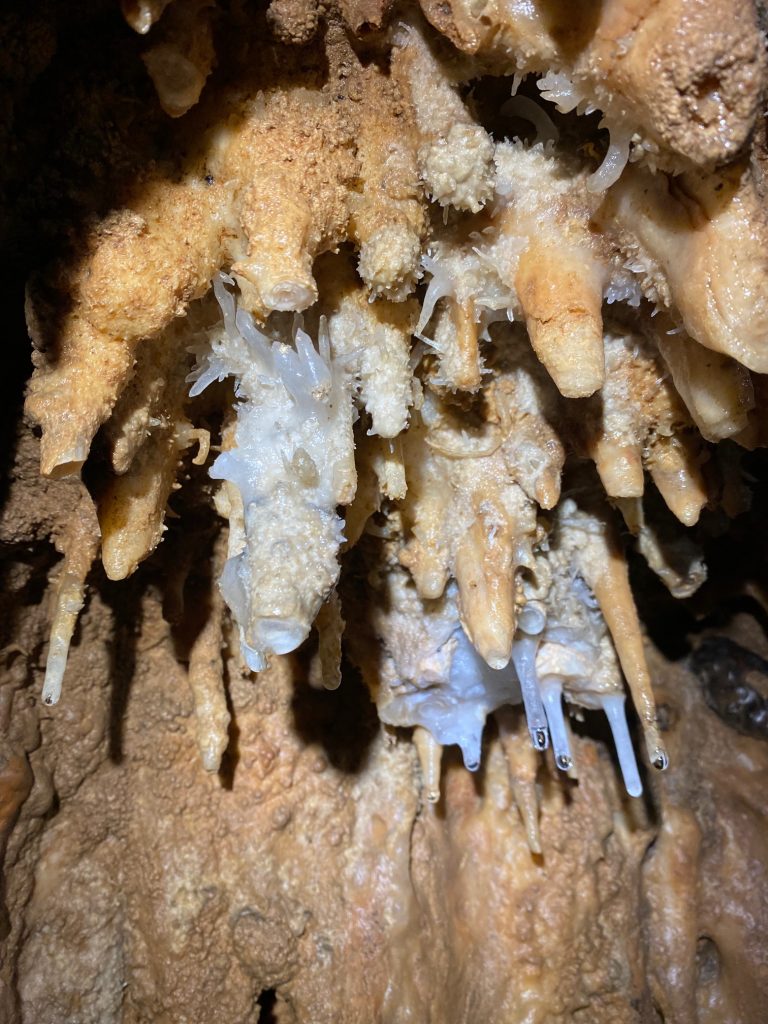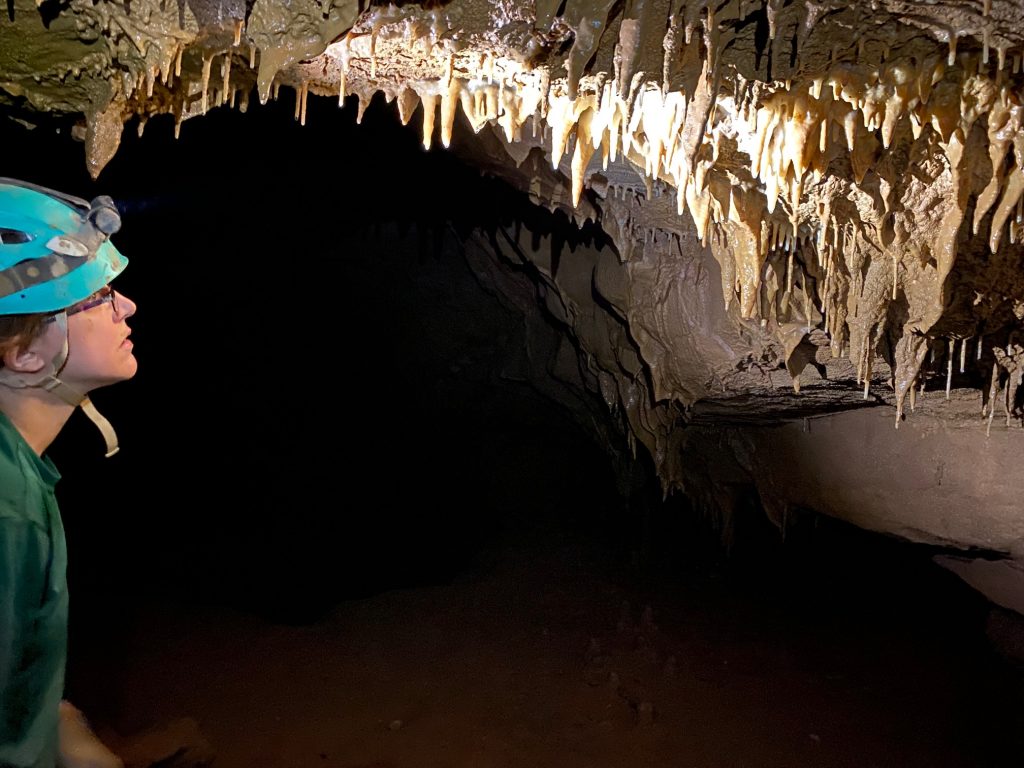 Jess Elliot Cave: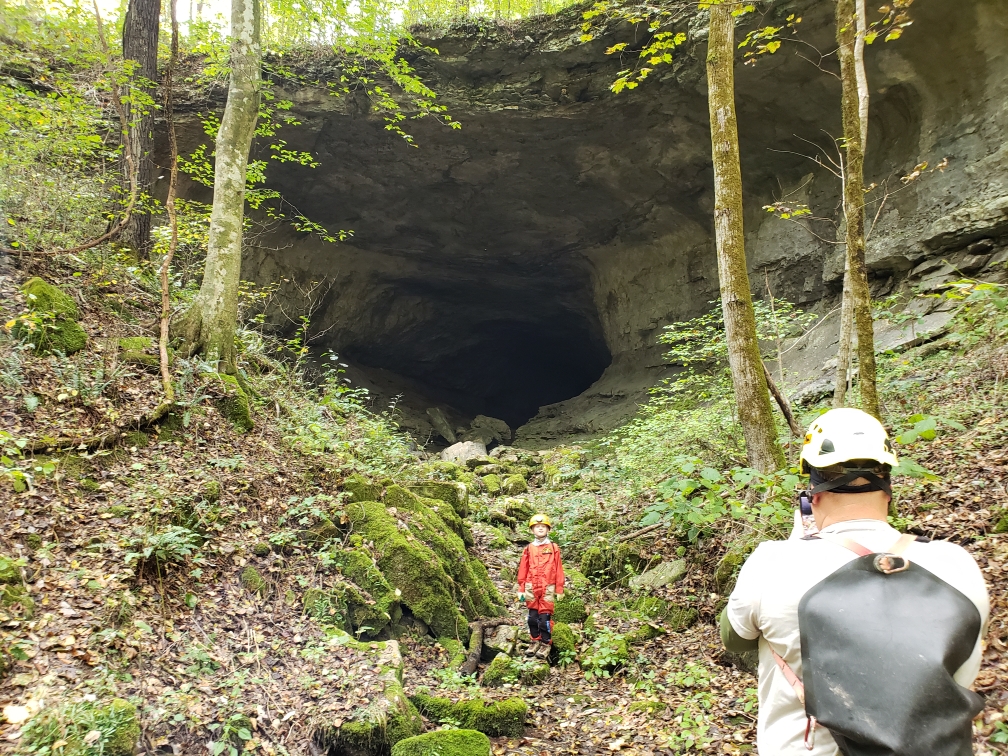 Signal Light Pit: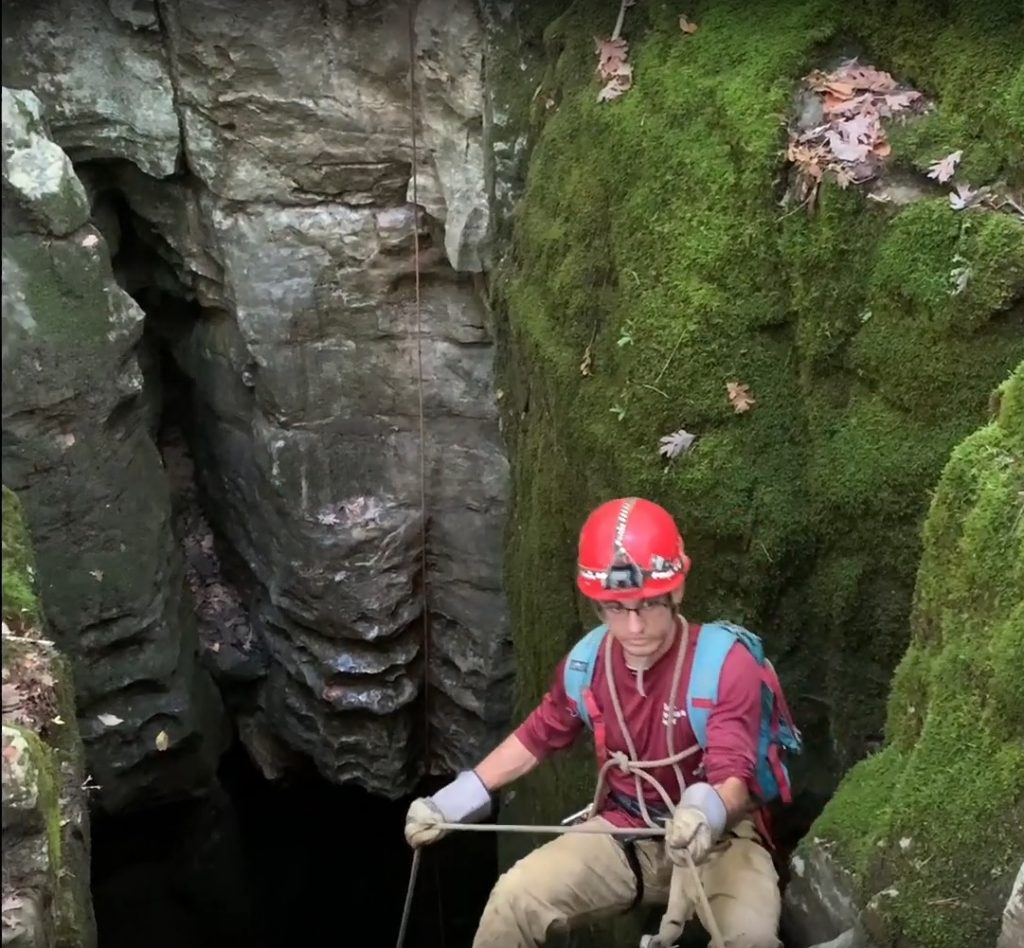 Saturday Evening at the camp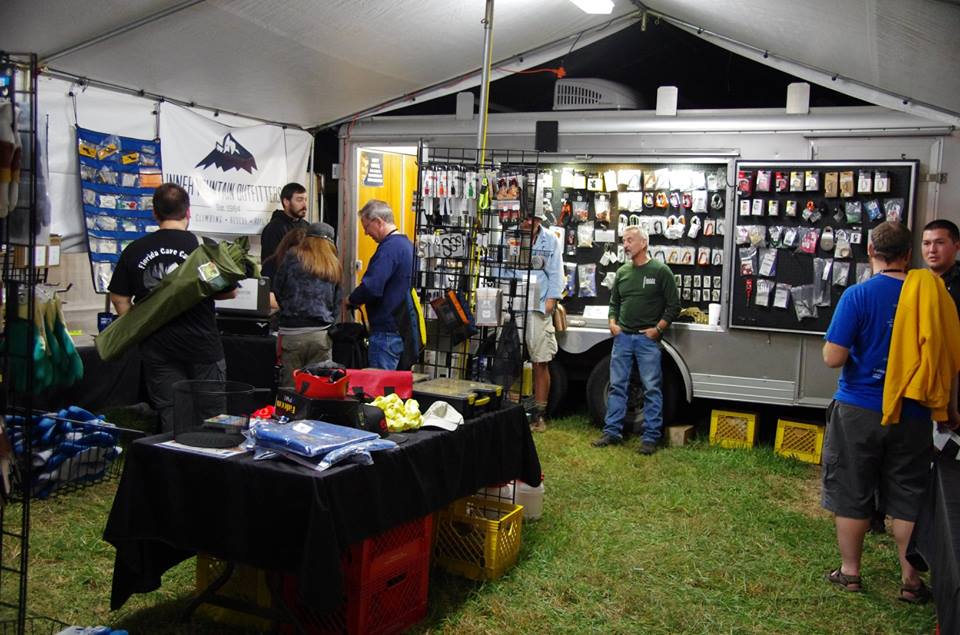 2021 was the 43rd annual Fall TAG Cave-in. It was, once again, FANTASTIC. Great people, great friends, and a great time. Thanks to Glen Fell for his intricate knowledge on the area and keeping the River City Campsite up. Thanks to Bill Chesley for cooking wonderful meals for everyone and assisting at registration. Everyone that went is already looking forward 2022.
Story by Philip Walker