The afternoon of Saturday November 14th, 2020 was forecast to be beautiful. Members of River City Grotto were very excited, because we were going to Jennings Cave. Most everyone else was new to Single Rope Technique (SRT) and only one person had been to the cave before, so everyone was very excited.
We arrived at the cave but found someone had thrown a large tree down the 28 foot entrance sink. It took an hour for us to get the tree out.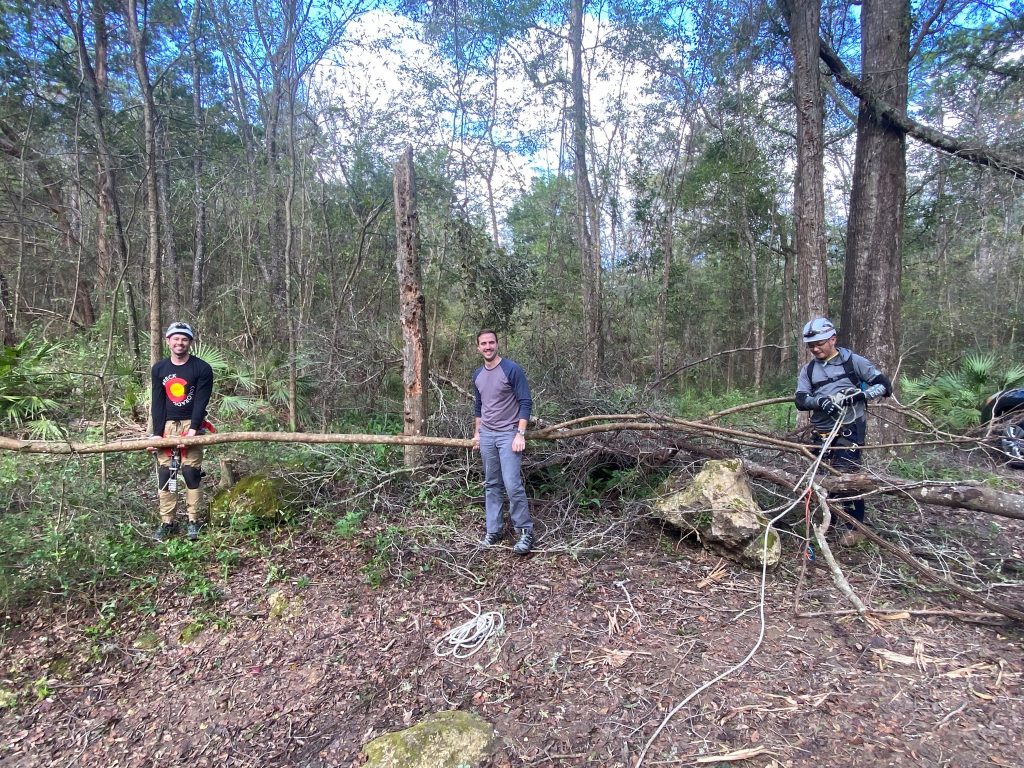 After clearing the entrance it was smooth sailing. The cave and surrounding area was fairly clean.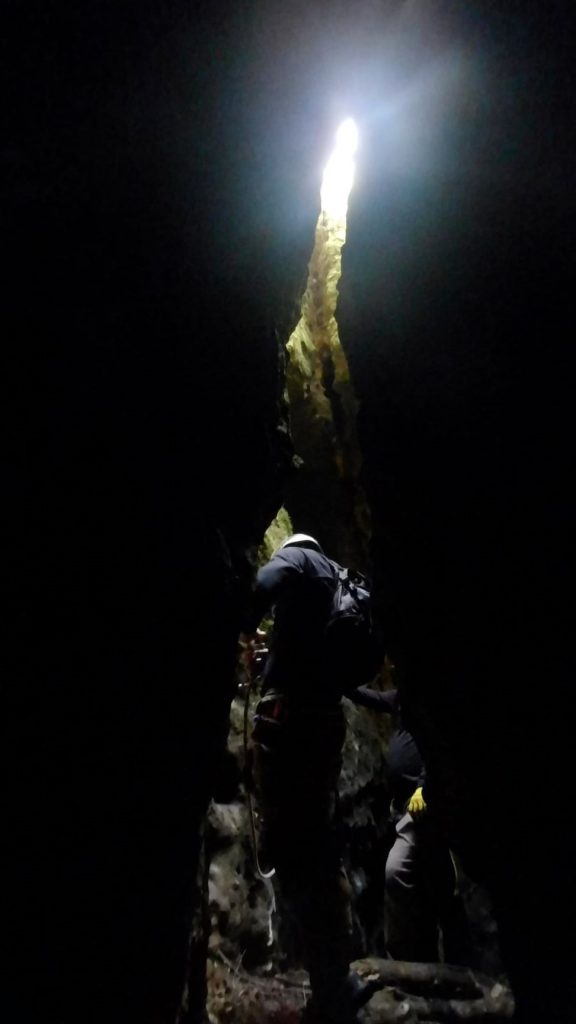 Once inside–we found no water in the cave, but there was some dampness in the low areas. We explored every inch of Jennings–the frog pond, the pancake room, and the worm hole. It was nice and refreshing to be among such new and excited cavers.